Vol. 2, Issue 38 – 12.02.21
Dear Friends,

I hope you all enjoyed the time spent with your loved ones. I appreciated the quiet time to declutter my home and prepare for the new season.

My comments are limited in this week's newsletter because I plan to share in person on December 9th at 6 PM at the Alief Center for Talent and Development.

Special appreciation to Alief ISD for always being willing to work with us as a partner by providing access to their facilities.

Take your time and digest the information below as a resource for you and your neighbors.

I am looking forward to fellowshipping with you all next week.

Sincerely,
Tiffany
COMPLETE COMMUNITIES UNIVERSITY
DISTRICT F GRADUATES
Last night, four District F residents graduated from Complete Community University, an 8-week training course for emerging leaders committed to making impact in their communities. They learned about leadership development through civic engagement, volunteerism, and voter education. They also learned how city and county governments function and impact neighborhoods, as well as how to effectively navigate City services and local resources.
Congratulations Edidiong Obot, Robert Jackson, Isaac Eguia, and Didi Itauma.
BARBARA QUATTRO RECEIVES
2021 MAYOR'S PROUD PARTNER AWARD
On November 18th, Barbara Quattro received the 2021 Mayor's Proud Partner Award from Keep Houston Beautiful Award. Not only does she chair SN25, she coordinates all of the tree planting events in Alief. Due to her efforts with support from the community, our neighborhood benefits from better air, quality of life and more.
Congratulations Barbara!
VIETNAMESE WALK OF HONOR STREET SIGNS
On November 22nd green and white street signs were installed along Bellaire Boulevard to honor the roles of South Vietnamese army generals in the Vietnam War.
The signs at major intersections west of the Sam Houston Tollway mark the new Walk of Honor, a project of the International Management District that recognizes the diversity of the neighborhood and the positive influence of Vietnamese-American residents and businesses in the area.
State Rep. Hubert Vo and Council Member Thomas were among those present as the first signs were hoisted next to a Hong Kong City Mall parking entrance.Learn more here.
Video courtesy of the International Management District.
Video courtesy of VIETV.
MO AMER: MOHAMMED IN TEXAS
NOW STREAMING ON NETFLIX
"Mo Amer: Mohammed in Texas," premiered on November 30th on Netflix. Amer recently shot the special in Houston, Texas. In the hourlong set he discusses pandemic panic, disappointing Bradley Cooper, hummus appropriation and the subtle art of cursing in Arabic.
He is a 1999 graduate of Alief Hastings!
SOLID WASTE OPERATIONS UPDATE
As of 12/02/21-
Please note December is Junkwaste month, crews are working to complete 1st week's routes.
We're asking residents who are scheduled to receive 1st week collection services, please place their debris at the curb.
For more information, visit the Neighborhood Depository/Recycling Center web page here or call 3-1-1. You may also use the following resources.
Facebook- Updated daily
Link: City of Houston Solid Waste Management – Posts | Facebook
NOVEMBER ALIEF NEIGHBORHOOD CENTER REPORT
Please review the November construction report for the Alief Neighborhood Center. Some items to make note of in the report: exterior finishes and interior walls are being installed on the building, building systems, front circle drive concrete placed, site and park amenities continue, and landscape is being installed where possible.
Review report here.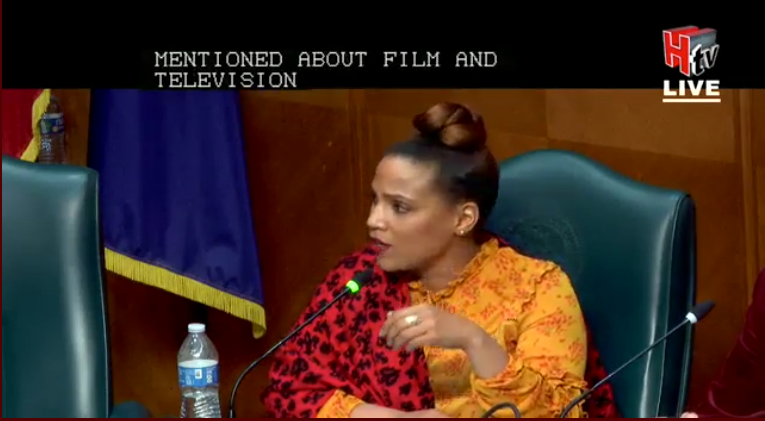 December 1st Pop Off
DISTRICT F COUNCIL ITEMS PASSED
December 1, 2021
Motion passed to approve the final Contract Amount of $1,154,113.57 or 4.92% over the original Contract Amount, accept the Work and authorize final payment of the Safe Sidewalk Program.This project is part of the continuing effort by the City to construct request-based sidewalks, curbs, and ADA ramps throughout the City of Houston to meet the needs of the residents.The project is being conducted in 38 various locations. The following are in District F.
Richmond Avenue from Ashford Park Drive to Meadway Drive
Amblewood Drive and Hornbrook Drive
Dairy Ashford and Huntington Estates
Huntington Place from Spring Grove Drive to Pine Knoll Drive
Huntington Place from Pine Knoll Drive to South Drive
12803 – 12823 Corona F Lane
Corona Lane from Unicorn F Lane to S. Dairy Ashford Road
Corona Lane from F Braewood Glen Lane to S. Dairy Ashford Road
High Star Drive from Yupon F Drive to Bugle Road
The Contractor, Grava LLC, has completed the work beyond the established completion date with an additional 365 days approved by Change Order No. 7. The final cost of the project, including overrun and underrun of estimated unit price quantities and previously approved Change Orders Number 1,2,3,4,5,6,8, and 9 is $1,154,113.57, an increase of $54,113.57 or 4.92% over the original Contract Amount. The increased cost is a result of the difference between planned and measured quantities.
ENGAGE HOUSTON
Houston Public Works has launched a new website which allows the public to follow projects, updates, and leave questions/comments. Please assist us with sharing the link below.
CALLING ALL VOLUNTEERS
Volunteer with CM Thomas and the District F as Volunteer Office Assistant
Contact
DistrictF@houstontx.gov
to sign up.
Summary:
The volunteer office assistant will perform a variety of tasks depending on project deadlines as well as day to day tasks in the District F office. This will include answering phones, retrieving the mail, composing emails, and other administrative tasks as assigned. This position helps to extend the resources in the office to better assist and direct the needs of our clients.
Essential Duties and Responsibilities
Answering phones
Data entry
Sending Emails
Research
Assisting in special projects
Requirements
Must present a professional appearance and a friendly manner.
Must be dependable and punctual.
Be courteous and personable when dealing with the public
Be self-directed, willing to take initiative, and detail-oriented
Respect and maintain confidentiality of the District F office, volunteers, partners, and donors.
Computer skills are required.
Training
The orientation will include training on: answering phones, filing systems, research, office conduct, computer usage, and cultural competency.
Time Commitment
Volunteers can choose to come into the office weekly, monthly or as needed by team.