Vol. 2, Issue 24 – 06.24.21
A MESSAGE FROM THE COUNCIL MEMBER
Dear Tanglewilde –
Thank you very much for joining us on Thursday, June 17th for a honest discussion on public safety, updates from council and giving me an opportunity to hear from you and offer feedback by HPD-Midwest Division.
As you can imagine there are some things my office can do immediately and others that take time and collaboration from you, city departments and our business neighbors. Let's continue to stay in touch and work towards a resolution.
I am including the emails of my staff above. Na'Shon Edwards, director of constituent services is assigned to the mid-west neighborhoods in F. Please connect with him regarding any constituent issue and include your SR# from 311.
REMINDER: Join us on Wednesday, June 30th at 5:30PM at Tracey Gee for a Town Hall with HPD Chief Troy Finner. This is his first time visiting us on the west side and I want to make sure you get a chance to hear from him, his priorities and his plans for our side of Houston. (scroll down)
REMINDER: Join us at Fajita Flats, Friday, June 25th at 3PM as we support local business recover from covid19.
As promised, we included each email in the newsletter and each of you should have received it on Friday. I am including additional information and resources specific to our conversation and your requests:
(Click here to view the links and additional Tanglewilde information)
Tiffany D. Thomas
Houston City Council Member
City of Houston, District F
Meet Our Interns
An intern for the District F office under Council Member Thomas, Havillyn Felder is a junior at Howard University majoring in Political Science and minoring in Dance from Houston, Texas. Through this internship, she hopes to learn how local officials engage and serve their constituents. The project that she is currently working on is the first-ever District Career Fair.
In prior semesters, she had the opportunity to intern for Speaker of the House Nancy Pelosi and on Congresswoman Lizzie Fletcher's Re-election campaign. Additionally, she is an Environmentalism Action Leader in Révolutionnaire.
In the future, Havillyn aspires to become a constitutional lawyer and eventually serve in an elected office. Outside of school, she is passionate about the arts and traveling. Her favorite aspect about Houston is the beautiful Theater District and the opportunities to flourish in the arts.
PRIDE MONTH HIGHLIGHT – Meet John Ross Palmer
Voted Most Outstanding Student in 8th grade at Alief Middle School, artist John Ross Palmer remembers growing up in the Alief area with fond memories. Today he is a successful working artist, something he takes great pride in knowing that he is earning a living with his artwork out of his Montrose area studio.
He contributes some of his success to the solid foundation he received in Alief ISD. As a 1988 Hastings High School graduate, he was an athlete and an Eagle Scout. He still keeps in contact with some of his teachers. He explains how he has always had an entrepreneur mindset, even running his own landscape business that was in direct competition with his mother's company. "I needed money to go on a school trip to Washington D.C. and I had to earn it myself." He earned the $500 for the trip.
From lawns to selling his original artwork, John always was a creative entrepreneur, but it was a tragic loss that set him on a path of discovering his artistic talents. At the age of 24 John was thrown into depression after losing his father. It was this loss that eventually lead him to commit himself to living an extraordinary life.
In 1999, this young entrepreneur turned artist sold his first two pieces of artwork for $1000 each. "I was determined to make a living as an artist. I sold my first piece of artwork at JR's, a local gay club in Montrose. My first sale was to a Mr. Singh," he remembers.
His life is full of wonderful stories of his artwork, his accomplishments and his unlikely friendship with the Bush family. "I remember one of the last times that President George H. W. Bush was ill, I called Mrs. Bush and said that I knew what would make him better, chicken soup made by me and restaurateur Tony Vallone. She agreed and the next thing I knew Tony and I were making soup then I was delivering chicken soup to the former President and First Lady," he says.
June is LGBTQ Pride Month. When asked about what that means to him as a gay man, John expresses, "It reminds me of how far we have come and yet, how far we still have to go. When I think of me as a young man and how there was so little real support of the gay community. I remember the first time I heard about AIDS, I was in middle school. Looking to the future my hope is that young people are just naturally allowed to mature in a healthy way from a young age as who they are."
John celebrates each day ready to create new work and new journeys. You will never find John without his trusty backpack full of everything he needs to create artwork when the desire strikes him. John Ross Palmer doesn't limit his artwork to cavass or sculpture. Visit his website www.johnrosspalmer.com to discover more about the artist and his work.
NO EXPERIENCE NECESSARY – PAID TRAINING PROVIDED
Potential applicants must pass a current Motor Vehicle Record that meets the standards of the district.
EARN $250 FOR REFERRING A NEW BUS DRIVER TO ALIEF!
UPDATE // WATER FEE AGENDA ITEM // 6 23 21
As it relates to District F, I voted YES in response to the 6,218 registered water calls in 311 and the 338 sanitary sewage overflows in 2019 alone.
1/ Effective date was delayed from July 1 to Sept 1.
2/ an amendment was offered to apply federal infrastructure funds to the fees to relieve Houstonians.
3/ this mandated project costs $2B over the next 15 years and the fees assessed can only pay for the project. Funds NOT co-mingled with general fund.
Watch the video for more details and information to come before September 2021. (Recorded June 22, 2021)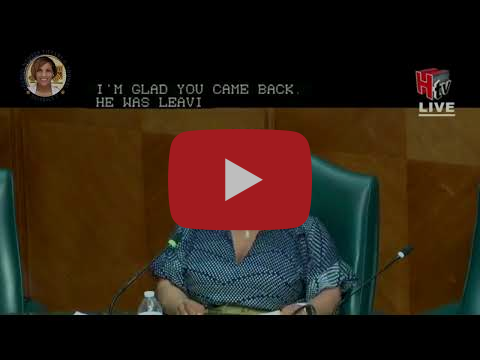 CM Thomas talks about the Elsik HS National Debate Champions, Summer Food Food Fair event and salutes Black Music Appreciation Month.
COUNCIL UPDATE
While the Water and Waste Water rate increase took center stage there were other items of interest for District F on the agenda.
CIP budget amendments were discussed and passed,
The following agenda items were tagged:
Item 11
Item 21
Item 51
Item 68
Item 69
Council also approved the appointment of the Independent Police Oversight Board. Council Member Thomas was a member of the committee that recommended the oversight board as part of the police reform recommendations.
Houston Public Works has launched a public engagement website, EngageHouston.org. The site is designed to make it easier to find information about improvement projects in Houston. Users will have the option to sign up for updates via mail, email, phone, or text message.
"Engage Houston will give Houstonians real-time information and points of contact for questions related to improvement projects," said Houston Public Works Director, Carol Haddock. "This website has streamlined how we deliver information and receive feedback from the community."
The community is invited to setup an account and send feedback regarding design and current projects.
Solid Waste Management Department's junk waste collection crews will collect all debris placed out for collection in the month of June 2021. This includes both junk waste and tree waste.
A few reminders:
No more than 8 cubic yards (about the size of a minivan) of junk waste may be placed at the curb for collection.

A maximum of four cubic yards of building material (not to include roofing, shingles, brick, plaster or concrete) generated by the resident.

Appliances containing refrigerant must have a tag attached to them certifying a qualified technician has removed the refrigerant.

Solid Waste management is NOT allowed to collect any material that was generated by contractors.
Solid Waste crews are working to remain on schedule with the support of contractor crews, we apologize for any inconvenience this may have caused the residents, we're making every effort to avoid delays in our service.
Like and Follow:
Our Hot Spot Team has put in a lot of effort keeping our district clean. Please see our latest report for June 14-18.
Total Work Orders Completed: 17

Hot Spot of the Week: 6600 Dairy Ashford

Total Man Hours Worked: 72

Tree Waste: 630 lbs.

Mattresses: 5

Furniture Waste: 6 pieces

Tires: 11

Trash Debris: 900 lbs.

Shopping Carts: 0
Bandit Signs: 378
Landscaping: 12,000 sq ft
Meet the Chief
You are invited to join District F in a Town Hall meeting with Houston Police Department Chief Troy Finner.
Chief Finner was named Chief of Police in March. He has been a part of the force for 31 years. He will be reviewing his plans to address crime and provide an overview of activities within District F. This is an introduction to the Chief and an opportunity to learn how he is ready to lead our police force in addressing community concerns. Meet the Chief on Wednesday, June 30th.
Calling All Employers
We are partnering with area employers to participate in our career fair on August 14th. If you are an employer who has positions available please contact Cherrelle Duncan at cherrelle.duncan@houstontx.gov to participate.
Let's get Houstonians back to work.
Spanish
Vietnamese
Great news, Houston! Additional Neighborhood Libraries are scheduled to reopen by the end of the month for you to Browse & Borrow library items, use library computers or bring your own devices to connect to the library's free Wi-Fi. In addition, Wi-Fi hotspots are available for checkout at these locations! Please check our website for hours of operation, as hours will vary by location.
cafécollege Houston is offering assistance with career planning and preparing, applying, or enrolling in a college or university. Services are also available in Spanish! Click here for additional information. Complete the Advising Request Form to schedule your free guidance session online!
We will continue to provide an array of virtual programming, as we move forward with planning for fall events. Follow us on social media to join our Summer Reading Program (SRP) virtual events, which premiere Tuesdays at 10:30 AM! You can also continue to enjoy our digital content and media resources (e-books, e-audiobooks, music, movies, magazines, and more).
We continue to offer the following services by appointment:
Technology Access at TECHLink (no appointment needed after July 1st)

Interview Rooms (at select locations)

HPL TO GO Curbside Service (at select locations)
Please Note: Important safety protocols have been implemented to ensure the safety of customers and staff.