Day Activity and Health Services
Now Open
Supported by Texas Health and Human Services, the Chinese Community Center's T.T. and W.F. Chao Senior Center began offering a Day Activity and Health Services (DAHS) program for seniors on June 1st, 2021. This meaningful program helps participants maintain their independence and enhance their overall well-being.We have already begun the enrollment process to help eligible seniors sign up and identify which services they are interested in. Our goal is to meet them where they are in their life journey and support them with social and recreational activities, medical assessments, and healthy and nutritious meals.
We invite you to visit our website for a comprehensive list of our adult day services.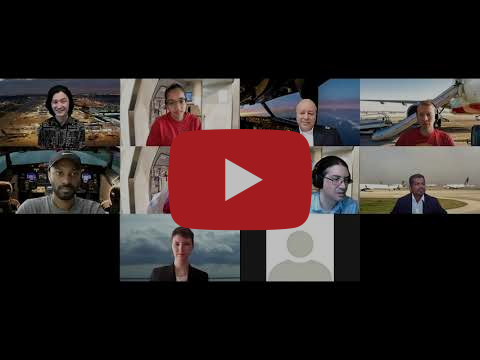 Watch our Chinese School students put their speaking fluency to practice as they role play as flight captains and attendants!
Enrollment for the 2021 Chinese School Summer Sessions is still open. Our 8-week sessions will run from 6/19/2021 to 8/14/2021.
Current offerings include Youth Chinese Class, Adult Chinese Class, and Leisure Learning classes, like piano and Zumba. All classes are available online, and some classes have an in-person option.
Our first week of Youth Summer Camp has launched! We currently have 60 students enrolled in the full-day program, which will run from now through August. Through the support of CASE for Kids, we are thrilled to partner with Little Medical School/Little Veterinarian School, Texas Agrilife, and The Ensemble Theatre to provide an exciting and educational curriculum and activities for our youth this summer!
We are still accepting applications for summer camp staff. Help us serve more students by joining our summer staff team. Interested individuals can send resume to lisato@ccchouston.org.
We would like to express our gratitude to the following organizations for their generous donations.
Thank you to the Clara Lionel Foundation, whose support is helping Houstonians that have been economically impacted by COVID-19 and the Texas winter storm to rebuild financial stability.
In response to recent attacks against Asian Americans and in an effort to accelerate work already underway to advance racial equality and economic opportunity, Bank of America is contributing over $150,000 to Houston organizations, including the Chinese Community Center, to support increased advocacy, dialogue, and engagement with the Asian American community.
We would like to thank Capital One for their donation to support CCC's Financial Opportunity Center and Credit Builder program that holistically address clients' workforce and financial needs.

From helping individuals gain proficiency with expanding savings and reducing debt to equipping clients to make informed financial decisions, Capital One's generous gift will help contribute to the long-term financial stability and self-sufficiency of our clients.
We are grateful for State Farm's generous gift of $10,000 as a part of the 2021 Good Neighbor Citizenship Grant that will directly support our financial education and homebuyer education program.
Through the CASE for Kids County Connections Youth Summer Initiative, Harris County Department of Education has awarded CCC a grant to support our full-day youth summer camp. This grant enables us to provide academic enrichment and STEM activities for our camp students while helping young families maintain employment.