Vol. 2, Issue 9 – 03.04.21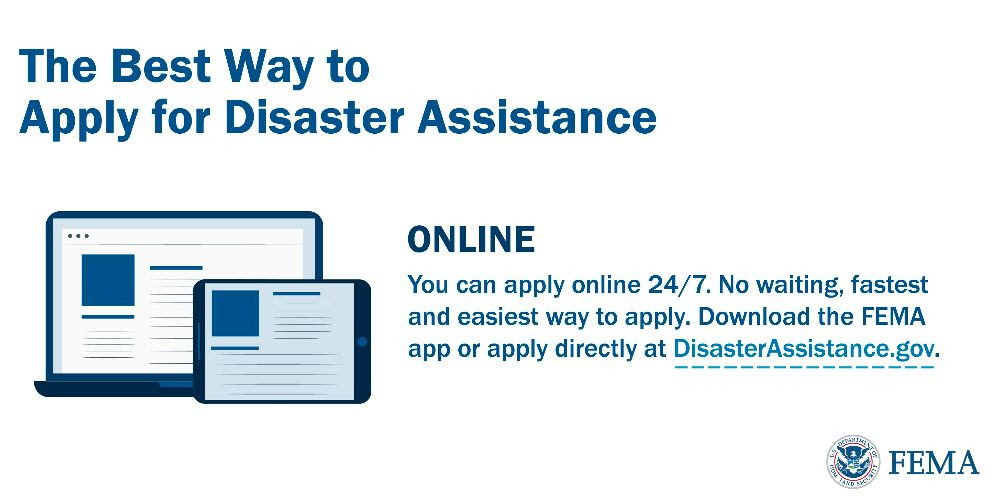 Individuals and business owners who sustained losses in designated counties can begin applying for assistance from FEMA by registering online.If you do not have internet access, you may also apply by calling 1-800-621-3362 or 1-800-462-7585 TTY.
Update from Harris County Appraisal District (HCAD):
Homeowners can receive a temporary exemption of a portion of their property taxes if their property was at least 15% damaged by the winter storm. May 28 is the deadline to apply. For the application form, click here. For more info, review their press release, contact HCAD at 713-957-7800, or email help@hcad.org.
From Solid Waste Management Department:
Due to widespread damage to many homes during the winter storm, the Department of Neighborhoods Inspections and Public Service division will suspend heavy trash code enforcement through Friday, March 12, 2021 to allow residents adequate time to clear debris from their properties. To request storm debris removal, contact 311.
From Public Works:
Don't stress over your water bills after the winter storm. Please pay what you paid on your last bill until automatic adjustments can be applied. Payments can be made through:
the automated phone system at 713.371.1265
or with a customer service representative at 713.371.1400
Individuals in need of plumbers and trade professionals can access the AFL-CIO Texas Gulf Coast's database. Plumbers Local 68 has a clearing house website called Plumbers 911 that connects folks with union contractors.

Those without internet access can call: 713-999-6829.
The GHBA has a list of members here (searchable by the type of professional you need).

They also have a disaster resource page to help homeowners rebuild with confidence. Articles on the page cover topics from tips for avoiding scammers when contracting for repairs to documentation for insurance best practices:
The Houston-Harris County Emergency Rental Assistance Program is a $159 million joint program of the City of Houston and Harris County, designed to assist renters experiencing housing instability or who are at risk of homelessness as a result of the COVID-19 pandemic. Any rental property (apartments AND houses) within the City of Houston or Harris County may participate.
Renters and landlords may apply at HoustonHarrisHelp.org. Households approved for the program are eligible to receive rental assistance for past-due rent from April 2020 onward, for months in which no other rental assistance has been received, not to exceed 12 months total. Households may also be eligible for up to two months of future rental support, as well as utility assistance for past due electricity, gas, or water bills.
New to this round of rent relief is that if a renter's landlord refuses to participate, direct payment will be sent to the renter. For the fact sheet and answers to frequently asked questions in multiple languages, review our newsletter from 2/25. For telephone assistance, call 832-402-7568.
The Centers for Disease Control and Prevention (CDC) has extended the federal eviction moratorium through March 31st. In order to be covered by this moratorium, you must sign and submit a declaration to your landlord. The updated moratorium and declaration are available here in English, Spanish, Vietnamese, Chinese, Arabic, Urdu, and French.
In June 2020, Comcast NBCUniversal announced the development of a comprehensive, multi-year plan to allocate $75 million in cash and $25 million in media over the next three years to fight injustice and inequality against any race, ethnicity, gender identity, sexual orientation, or ability. Qualifying businesses may apply for the Comcast RISE Investment Fund.
500 grants totaling $5 million will be distributed as follows:

100 small businesses in each city
Each business will receive a $10,000 monetary grant

Application period is March 1-14, 2021.

Grants will be announced at the end of April 2021 and awarded in May 2021.
For more information and how to apply, click here.
Fish-N-Pets Unlimited continues to provide free filtered water to the community. If you are in need of water and have transportation, please bring your water container here to be filled up!
UPDATE: Subscribers of AlertHouston's HoustonRecovers subscription were notified last week of 2,800 newly opened appointment slots, which were filled within minutes. Receive alerts about new appointment opportunities through email, text message, voice call, or mobile app push notification by registering for the HoustonRecovers subscription of AlertHouston at http://AlertHouston.org.To check for updates from other vaccine hubs in Houston and Harris County, click here.
You are invited to participate in a survey to collect information about COVID-19 vaccine eligibility. This online survey should take about 2-10 minutes to complete. Participation is voluntary, and responses will be kept confidential to the degree permitted by the technology being used.
If you qualify for the COVID-19 vaccine under Phase 1A or 1B, please fill out the survey to provide the District F office with your information so that we can keep you updated on vaccine availability. This data will be shared with the Houston Health Department (HHD). HHD has started contacting senior participants of our survey earlier this week.
FREE Drive-Thru COVID-19 Testing at Crump Stadium – 12321 Alief Clodine Rd, 77082
NO APPOINTMENT NEEDED
From left to right: Council Members Amy Peck (District A), Martha Castex-Tatum (District K and Vice Mayor Pro-Tem), Tiffany D. Thomas (District F), Carolyn Evans-Shabazz (District D), Abbie Kamin (District C), Sallie Alcorn (At-Large, Position 5), Leticia Plummer (At-Large, Position 4), and Karla Cisneros (District H). Note: this photo was taken in January 2020, so not pictured is Council Member Tarsha Jackson (District B) who was sworn in earlier this year.
For Women's History Month, we are dedicating this portion of our newsletter to outstanding women who have had a tremendous impact on the national, state, and/or local level, and who are continuing to inspire others. Stay tuned for special spotlights later this month.