Vol. 1, Issue 16 – 10.22.20
District F Youth Leaders are ramping up for their inaugural Virtual Youth-Led Conference, featuring keynote speaker Congressman Joaquin Castro, on Saturday, November 7th from 9AM – 2PM and would like to invite you to attend this exciting event!

Due to high demand, space is limited so register today!
Visit https://bit.ly/DISTRICTFYC or click on the flyer below.
Chelford City Diversion Package #1
Project #1
A shaft (large unfinished hole) on the side of the road at the Westpark and W Houston Center Blvd intersection is expected to be filled by the end of November.
The following will be implemented this Friday, October 23rd.
2 westbound lanes will open at the Westpark and W Houston Center Blvd intersection.
Construction on Westpark is shifting west to S Dairy Ashford

Westbound (Westpark): two-way traffic, on the north side of the road
Eastbound (Westpark): two-way traffic on the north side of the road
Northbound (Dairy Ashford): Restricted to ONE lane (one lane each direction) on the east side of the road; opens up to two northbound lanes after the intersection
Southbound (Dairy Ashford): Restricted to ONE lane at the intersection; transition to ONE lane through the intersection, to the east side of the road with two-way traffic (one lane each direction).
Construction at this intersection will last approximately 4 months. It is advised that you plan an alternate route for your commute.
Chelford City
Diversion Package #1
Project #2
Implementation of a wastewater line to plan phased consolidation of facilities (lift stations).
Low impact project that runs along an easement and will produce minimal disruption
Expected to last through Spring 2022
For the project map, timeline, and FAQs, click on the image.
METRO is offering free round-trip rides to the polls on Oct. 17th, 24th, 26-29th, and Nov. 3rd. For more information, click on the image.
LINK Houston is offering
METRO passes to voters for non "ride free" days to get to the polls
. For the flyer containing more information, click on the image. For the Spanish flyer, click
here
.
The City of Houston's Rental Assistance Program is still accepting enrollment from landlords and renters. To receive up to $2,112 for past due rent, apply here.
If your landlord does not want to enroll in this program, visit this portal to enter your information.
Tenants that need to request assistance for past due rent of September and October will be able to do so at the end of October. Please check back then.
The Centers for Disease Control and Prevention has issued a nationwide eviction moratorium, effective through December 31, 2020.
In order to be covered by this moratorium, you must sign and submit a declaration to your landlord. The moratorium and declaration are available here in English, Spanish, Vietnamese, Chinese, Arabic, Urdu, and French.
If the Rental Assistance Program does not cover the full amount that you owe to your landlord, please ask your landlord to enter into a payment plan. Templates are available here. For guidance on how to speak with your landlord about this topic, click here. For additional tenant resources, click here.
FREE COVID-19 Testing at Crump Stadium extended through November 30th
844-778-2455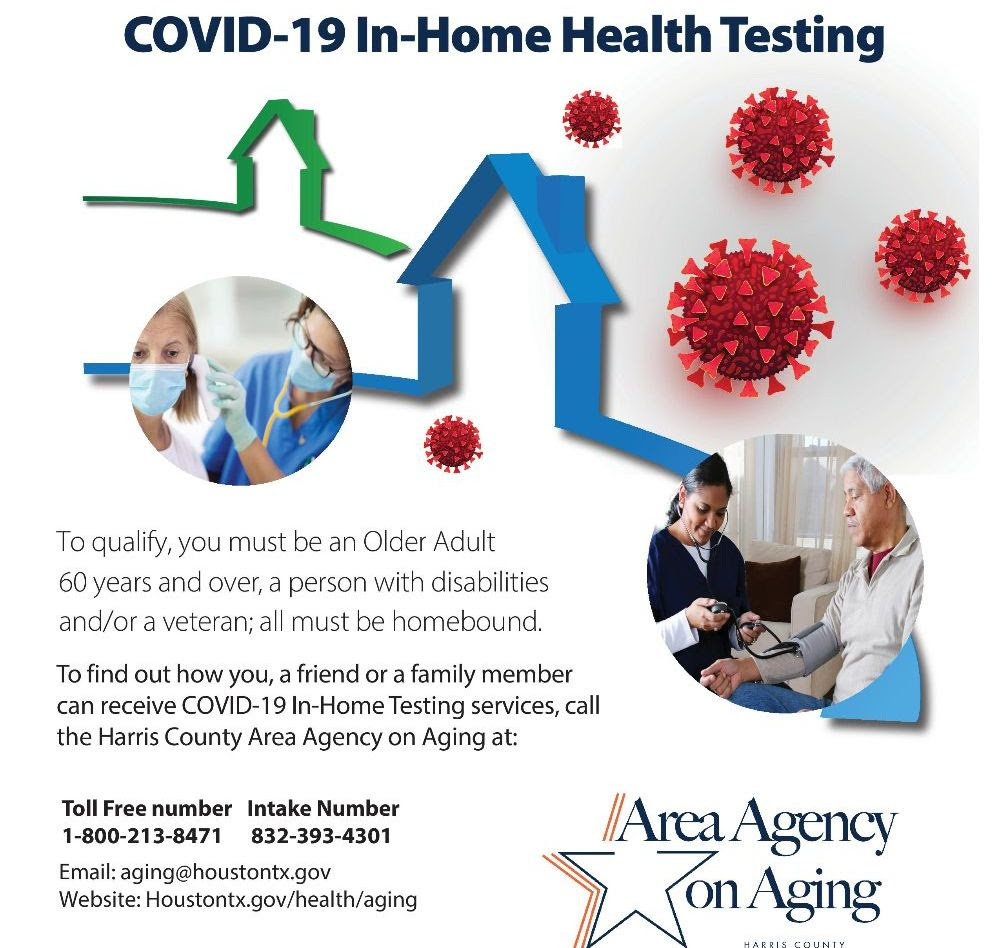 FREE In-Home COVID-19 Testing
To qualify, you must be an adult over 60, a person with a disability, or a veteran; all must be homebound
Call 1-800-213-8471 or email: aging@houstontx.gov
COMPLETE COMMUNITIES: ALIEF-WESTWOOD
Complete Communities is about improving neighborhoods so that all of Houston's residents and business owners can have access to quality services and amenities. It is also about working closely with residents who want to help their communities reach their full potential. Projects have been identified thanks to your participation in the previous public meetings. Now, we are asking you to help us in the implementation process by selecting one project you would like to see completed in your community (see picture below). Text one number from 1 to 16 to 608-583-3985 by Wednesday, October 28, 2020.
Be part of the implementation process. Sign up for one of the Alief/Westwood Working Groups at the link below:
https://www.letstalkhouston.org/alief-westwood-strategies-projects/survey_tools/work-group-sign-up
Let's Talk Houston
is the Planning and Development Department's new online engagement platform. We created this site to make it easy for you to participate in decisions and provide ideas and feedback on plans and projects underway in your community. Whether you have 5 minutes or lots of time to share, your thoughts matter. Use Let's Talk Houston to contribute your ideas and ask questions about featured projects at times that work best for you. A quick platform sign up will let you provide comments and suggestions, as well as receive updates about projects of personal interest.
KEEP DISTRICT F BEAUTIFUL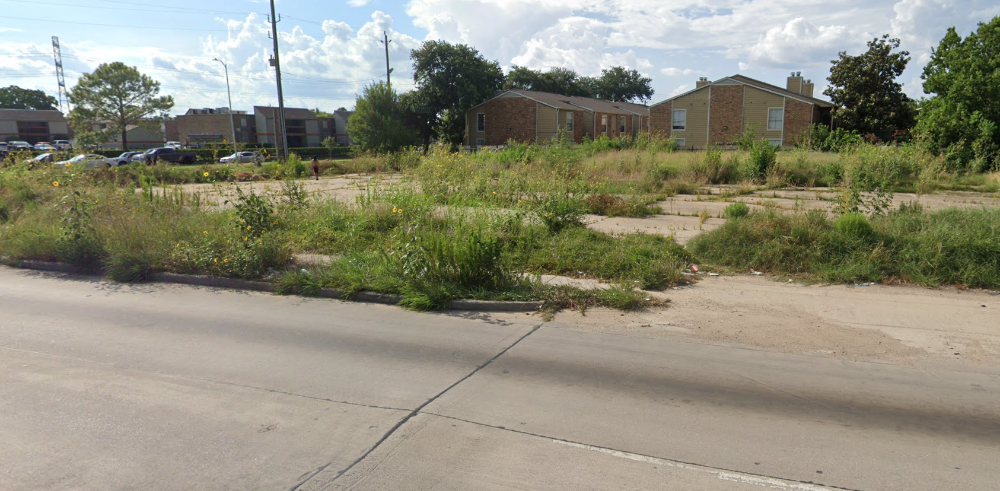 Before
After
Thank you to April Pitarra and Cynthia Young of the Parkglen West community for being vigilant and submitting a request to our office to mow this vacant lot at the corner of S Kirkwood Rd and W Bellfort Ave. We would also like to thank the Department of Neighborhoods for their terrific work with this lot.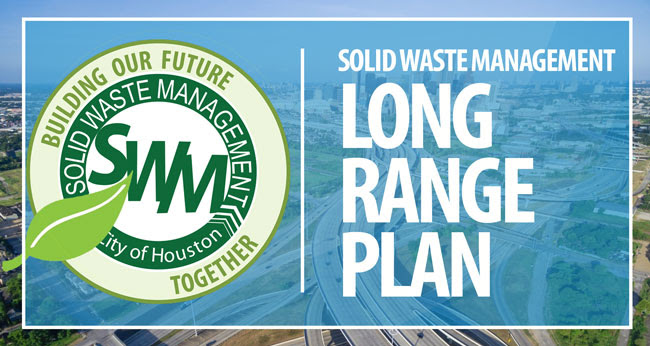 The Solid Waste Department is asking for your input as part of their
long-range solid waste management planning process
. The input you can provide is important, valuable and will help the City create a plan that will improve the solid waste services provided; that protects Houston's environment and contributes to making our community stronger. Please take the
survey
by October 31st. For more information on this plan, click
here
.
The City of Houston's "Don't Let Houston Go To Waste" anti-litter campaign has kicked off! Please help us identify areas of waste: districtf@houstontx.gov
As a reminder, please remember to remove your trash carts from the curb after it has been collected. It is a violation to leave them out past collection day.
For comprehensive information on trash collection, click here.
EARLY VOTING
October 13th – 30th
Voting Hours
Drive-Thru Location:
HCC Alief-Bissonnet
13803 Bissonnet St, 77083
For what to expect at drive-thru locations, click on the video.
24hr Non Drive-Thru Location:
Tracy Gee Community Center
3599 Westcenter Dr, 77042
Alief Neighborhood Listening Session: Maternal Health
Super Neighborhood 25 Meeting
Tuesday, October 27th – 6:30PM
Join Meeting
Meeting ID: 895 1495 5799
Passcode: 613634
Dial in: +1 346 248 7799

Ongoing: WHAM Holiday Toy and Blanket Drive
E.L. Kingsley Foundation and Good News Church – Fall Festival Food Drive and Car Costume Contest
Saturday, October 31st
2PM – 5PM
8400 Boone Rd, 77072
Spanish flyer
Super Neighborhood 25 Tree Trimming
Sunday, November 1st at 9AM
Wear masks and long sleeves; bring tools–loppers, saws, or pruners.
For more information, contact Barbara Quattro:
bquattro@sbcglobal.net
SBA: National Veterans Small Business Week
November 2nd – 6th
For more information,
click on the image.
District F Virtual Youth-Led Conference: Our Community. Our Public Safety.
Saturday, November 7th
9AM – 2PM
Keynote Speaker:
Congressman Joaquin Castro
Space is limited so register today!
Mayor Turner announces new initiative to combat crime in Houston
Beginning Monday, October 19th through the end of the year, there will be an additional 110 officers deployed each day to saturate six hot spot areas that are driving the violent crime numbers. Those areas are:

Westside
South Gessner
North Belt
Southeast
South Central
Midwest