Vol. 1, Issue 12 – 09.24.20
The City of Houston's Rental Assistance Program is still accepting enrollment from landlords and renters. To receive up to $2,112 for back due rent, apply here.

The Centers for Disease Control and Prevention has issued a nationwide eviction moratorium, effective through December 31, 2020, but it does not forgive unpaid rent. If the Rental Assistance Program does not cover the full amount that you owe to your landlord, please ask your landlord to enter into a payment plan. Templates are available here. For guidance on how to speak with your landlord about this topic, click here. For additional tenant resources, click here.
Hispanic Heritage Month takes place from September 15th to October 15th every year as a time to recognize and celebrate the many contributions, diverse cultures, and extensive histories of the Hispanic American community. Through October 15th, we will be dedicating this section of our newsletter towards celebrating Hispanic Heritage Month. Stay tuned for our upcoming video spotlighting the Hispanic community of District F.
10850 Westheimer Rd
Houston, TX 77042
FREE COVID-19 Testing through September 30th at Crump Stadium
844-778-2455
FREE In-Home COVID-19 Testing
To qualify, you must be an adult over 60, a person with a disability, or a veteran; all must be homebound
Call 1-800-213-8471 or email: aging@houstontx.gov
BEFORE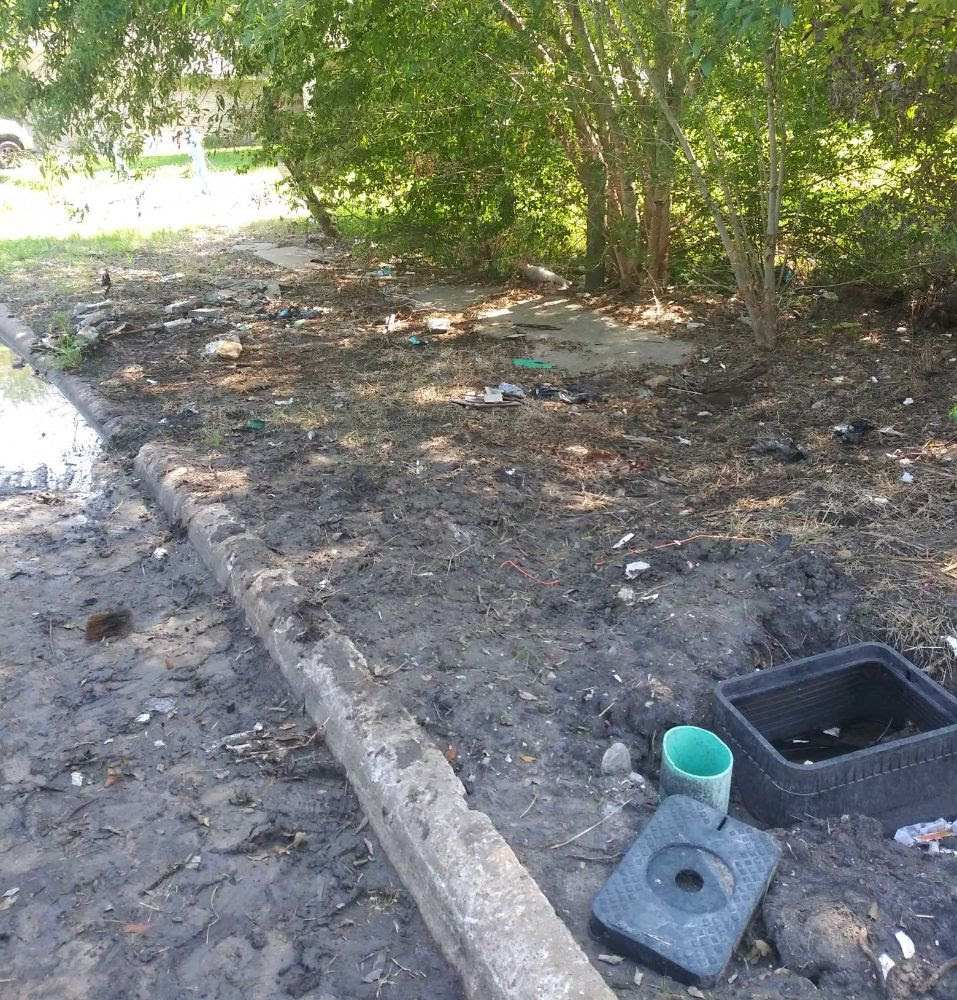 AFTER
The above photos are from another illegal dumping hotspot that our HOT Team recently cleaned up. Please continue to help us identify these hotspots.
Report it to 311 first. After you receive the service request number, send that number to DistrictF@houstontx.gov or call us at (832) 393-3002. If you have a photo, send that as well.
The HOT team will not pick up items located on private property.
Junk Waste not accepted: roofing, shingles, bricks, plaster, concrete, and large truck tires.
Tree Waste not accepted: lumber and treated wood.
Dynamic Messaging Sign
Originally scheduled for 8/25, construction on the Dynamic Messaging Sign at the median on Dairy Ashford, slightly south of Beechnut, facing drivers going northbound, was rescheduled to take place this week during nightime hours. Dynamic Messaging Signs warn drivers of road and weather conditions. We will continue to relay updates from Public Works as they become available.
The People's Champ
On Tuesday, September 22nd, Council Member Robinson, on behalf of Council Member Thomas, and Mayor Turner presented
Mi Familia Vota
with a proclamation for their remarkable dedication to empowering the underserved Hispanic community, advocating on their behalf, and promoting civic engagement. Thank you to their leadership and staff for continuing to fight the good fight.
Woodchase Park
Please be advised that the
Westchase District
has begun construction on this park, located on Woodchase Dr just north of Westpark Tollway, and is expected to be completed in 10 months. The design features a flexible lawn, performance pavilion, children's play area, dog park area, community garden, exercise stations and restrooms. For a rendering of the park, click on the video.
October: Breast Cancer Awareness Month
In honor of Breast Cancer Awareness Month, we are producing a video in October to raise awareness and would like to interview breast cancer survivors in District F. If you would like to participate in this video, or you know someone who is a survivor or has a story related to breast cancer, please contact our office: districtf@houstontx.gov or (832) 393-3002.
Ongoing: WHAM Holiday Toy and Blanket Drive
Movie Night Under the Stars: Aladdin (2019)
Saturday, September 26th at 7pm
3770 Summit Valley Dr, 77082
Flyer