Vol. 2, Issue 5 – 02.04.21
Black History Month has its roots in 1926, when the Association for the Study of African American Life and History (ASALH) sponsored a national Negro History week, choosing the second week of February to coincide with the birthdays of Abraham Lincoln and Frederick Douglass. The event inspired schools and communities nationwide to organize local celebrations, establish history clubs, and host performances and lectures.

President Gerald Ford officially recognized Black History Month in 1976, calling upon the public to "seize the opportunity to honor the too-often neglected accomplishments of Black Americans in every area of endeavor throughout our history."
BARBARA JORDAN
1936-1996
The first Black woman elected to the Texas state senate and the first Black Texan in Congress, Barbara Jordan grew up in Houston's Fifth Ward and graduated magna cum laude from Texas Southern University in 1956. After receiving her law degree from Boston University and opening a law office in Houston, she ran for the newly created Texas State Senate District in 1966 and won.
In 1972, she ran for Houston's 18th District in Congress and won, becoming the first Black woman from a southern state to serve in the House of Representatives. While in Congress, she was appointed to the House Judiciary Committee and worked on bills promoting women's rights and the Equal Rights Amendment. Upon leaving Congress in 1979, she became a professor, active speaker, and advocate.
In 1994, President Bill Clinton awarded her the Presidential Medal of Freedom, the highest honor for a civilian. She continues to be an inspiration to this day. For more on her enduring legacy, click here.
Appointments

Appointments for Houston Health Department vaccine clinics are currently full at this time and the department is not currently scheduling new vaccination appointments. When supply increases, the department will post the registration link on this page.

Second Doses

The Houston Health Department continues reaching out by text message and email with information to schedule second doses of COVID-19 vaccine. The messages contain a survey link for people to self-register for a second dose appointment. If a person does not receive a message and confirm their appointment 48 hours before Moderna's recommended 28-day due date, please contact the COVID-19 call center at 832-393-4220. If contact information has changed since a person received their first dose from the health department, please alert the call center.

Who Qualifies
Learn about new Houston Health Department appointment opportunities through email, text message, voice call, or mobile app push notification by registering for the HoustonRecovers subscription of AlertHouston.

To check for updates from other vaccine hubs in Houston and Harris County, click here.
Residents with disabilities who would like more information on the vaccine—please refer to the reference card below.
For a very informative discussion on the COVID-19 vaccine, including answers to some of the most frequently asked questions, please view the latest episode (02/04/21) of COVID-19 Talk, hosted by Stephen Williams (Houston Health Department Director), Dr. David Persse (Houston Public Health Authority), and Dr. Sherri Onyiego (Harris County Public Health Authority).
You are invited to participate in a survey to collect information about Covid-19 vaccine eligibility. This online survey should take about 2-10 minutes to complete. Participation is voluntary, and responses will be kept confidential to the degree permitted by the technology being used.
If you qualify for the Covid-19 vaccine under Phase 1A or 1B, please provide the District F office with your information so that we can keep you updated on vaccine availability. This data will be shared with the Houston Health Department.
We are asking that only those who are eligible under Phase 1A or 1B to complete this form. To find out about eligibility, click here.
You have the option to not respond to any questions that you choose. Submission of the survey will be interpreted as your informed consent to participate and that you affirm that you are at least 18 years of age. Immigration status will not be a factor.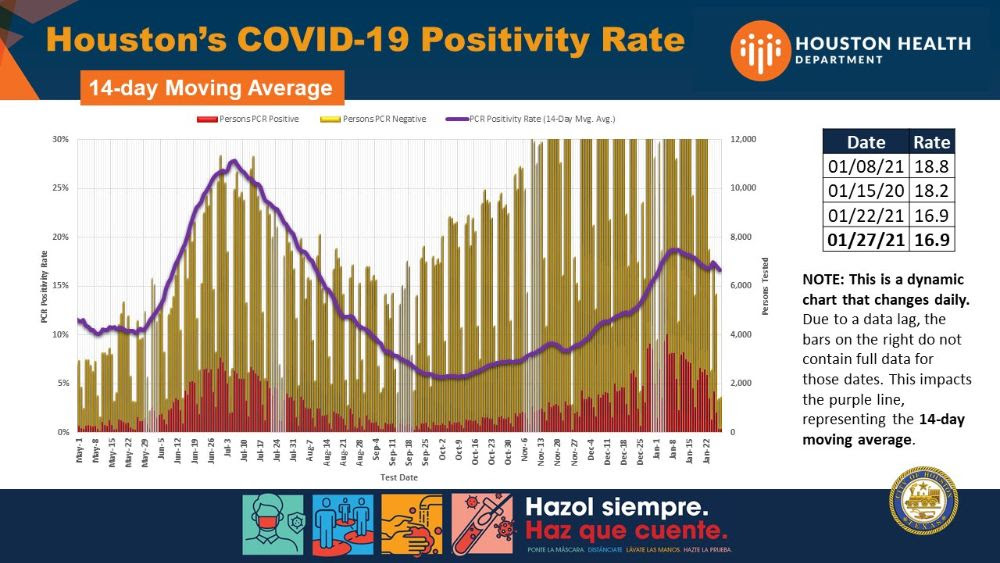 Our updated positivity rate is now at 16.9%. Don't let Super Bowl Weekend become a super spreader event! Please continue to limit gatherings, wash your hands, wear a mask, get tested, and take your vaccine shot when it is available. #BetterTogether #ProtectTheH
FREE Drive-Thru COVID-19 Testing at Crump Stadium – 12321 Alief Clodine Rd, 77082
NO APPOINTMENT NEEDED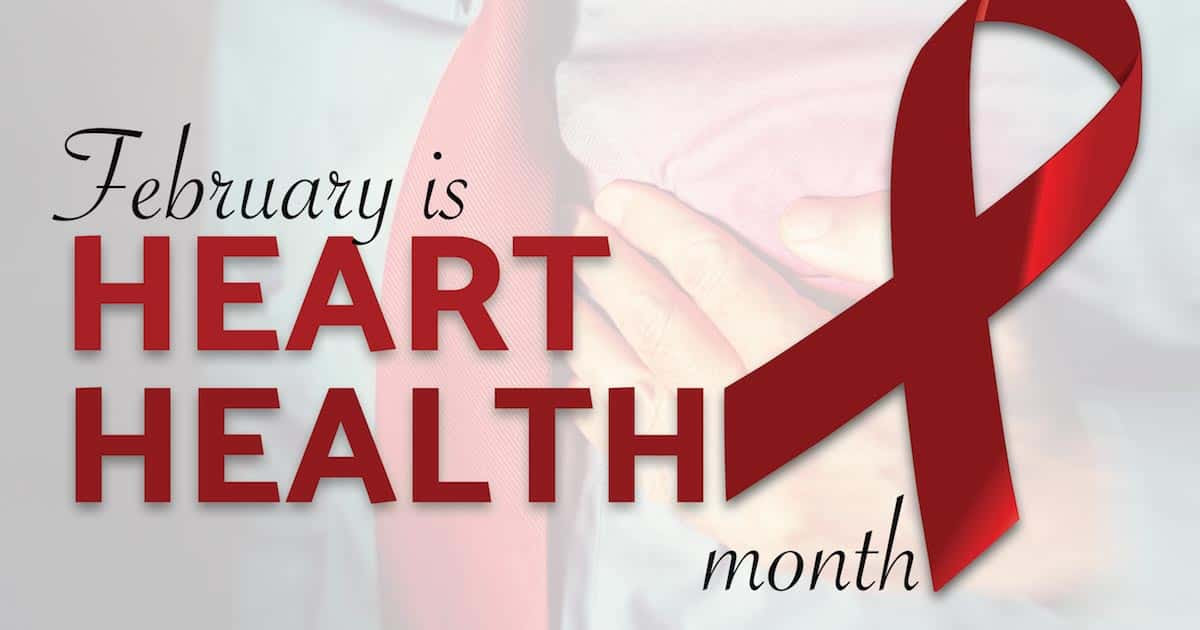 Each February, the National Heart, Lung, and Blood Institute celebrates American Heart Month by motivating Americans to adopt healthy lifestyles to prevent heart disease. Focusing on your heart health has never been more important. People with poor cardiovascular health are also at increased risk of severe illness from COVID-19. To learn more, click here.
Created in 2000 and celebrated on February 4th, World Cancer Day is the global uniting initiative led by the Union for International Cancer Control (UICC), with the goal of raising awareness and advocating for personal and government action to save the countless lives lost every year to cancer. To learn more about what you can do to help, click here.
Council Member Thomas Statement on GLO Agreement
HOUSTON, TX — Following City Council approval of the CDBG-DR17 subrecipient agreement reached between the City of Houston and the Texas General Land Office (GLO), Council Member Tiffany D. Thomas has issued this statement:
"One of my goals as Chair of the Housing and Community Affairs Committee has been to advocate for equity and to ensure that we, as a city, receive our fair share in federal funds to properly assist our homeowners and tenants. This $835 million agreement that has been reached with the GLO is a terrific development worth celebrating and will provide the appropriate budget for the City of Houston to follow through on our duty to assist not only homeowners who were affected by Harvey, but to assist renters and homeless individuals as well. The CDBG-DR17 funds from this agreement will be distributed to various ongoing programs such as $82 million for the Homeowner Assistance Program (an increase of $10 million), $450 million for the Multifamily Rental Program, $33 million for the Homebuyer Assistance Program, $30 million in Economic Development funds for small businesses that have been adversely impacted, and $60 million in Public Service funding for nonprofit partners to serve the homeless and those impacted by Harvey."
"Thank you to my colleagues at City Council for voting to pass this item on today's agenda. I would also like to thank Mayor Turner and our Housing and Community Development Department Director, Tom McCasland, for their tremendous leadership and tireless work on this agreement. Lastly, I would like to commend the GLO for coming to the table in good faith and acknowledging that these terms are in service to what is best for the City of Houston and its residents. We look forward to the next step of this process, which is approval of this agreement by the United States Department of Housing and Urban Development (HUD)."
###
At yesterday's Council Meeting, Council Member Thomas dedicated her pop-off comments to highlighting the Solid Waste Management Department's illegal dumping pilot program, funding for the City Connections program, Healthy Heart Month, and the homeless encampment at the recently closed down AMC 30 on Dunvale Rd.
Thank you to Ashford Park resident Eric Hogan, Jeff Baker, Super Neighborhood 17, and the volunteers who cleaned up the right-of-ways on S Dairy Ashford from Westheimer to Westpark on Saturday, January 30th. In all, 30 volunteers picked up 540 gallons of trash and litter! Our office was more than happy to lend litter pickers to this cleanup and we look forward to assisting again with future efforts to beautify our streets.
We would also like to thank Chef Brent West, a Culinary Arts instructor at Alief Center for Advanced Careers, for donating meals this week to the Alief ISD staff!Students who want to see the world, enjoy serving others, or dream of opening a restaurant, may select Culinary Arts and step right up and be a part of a student-run restaurant. After taking Principles of Hospitality / Tourism at their home campuses, students can launch right into finding their culinary expertise. Coursework will include Culinary Arts, Baking and Pastry, and Restaurant Management. Students will also have the opportunity to earn industry-recognized certifications from ServSAFE, OSHA, and Pro-Start. For more information, please email bmwest@ga.aliefisd.net.
This year, we are supporting 5 non-profit organizations in District F with matching funds through the City Connections Case for Kids program. Council Member Thomas presented a $10,000 check to 5 Works/Heads Up Houston earlier this week.

5 Works is an organization with a focus on local missions. By utilizing various strategies, they equip individuals and organizations with proven tools to effectively serve their communities.

They focus on Out of School Time programming for children and youth, and also design programs for adult learners, and provide training in program development, youth development, and local missions. To learn more about 5 Works, visit their website.

Are you interested in applying for CASE for Kids funding to expand programming for youth? Visit: https://hcde-texas.org
The District F office is partnering with the BOLD (Black Organization for Leadership and Diversity) Team to hand out Valentine's Day Baskets to our senior citizens in the Carver Crest neighborhood of District F. There is a limit of 25 baskets. It is on a first come first serve basis. Please fill out this form for yourself or on behalf of a senior to receive a basket.
As part of our ongoing effort to highlight outstanding community members, past and present, this week we are putting a spotlight on John P. Barnes, a West University Place Council Member who spent his formative years in the Briarmeadow neighborhood of District F. Since 2019, John has been honored to serve on the City Council of West U, in which time the City has initiated major capital projects to improve drainage and protect against flooding, enhanced City services, and substantially improved employee compensation, all while dealing with the impact of COVID and delivering a balanced budget and a lowered effective tax rate to residents for each of the past two years. His proudest moment has been to spearhead the successful effort to designate Martin Luther King, Jr. Day as an official city holiday, recognizing both the seminal achievements of Dr. King and the many contributions of the people of color who serve the City of West U.

In addition to his time on City Council, John's long-standing commitment to community service includes volunteering with the DePelchin Children's Center's Holiday Project, the Houston Bar Association's LegalLine, the Souper Bowl of Caring, and Habitat for Humanity. A Fellow of Class XXXI of Leadership Houston, John served for several years on Leadership Houston's Board of Directors in various roles as its Secretary, outside counsel, and Treasurer. John is also an active member of the Rotary Club of West U, where he currently serves on its board of directors. The vibrancy and diversity of District F, both ethnic, religious, cultural and political, have profoundly shaped John's perspectives on life, politics and public service, and will continue to inform his endeavors for the remainder of his life.
Congratulations to real estate entrepreneur and District F resident, Ed Ryland, for being appointed by the Houston West Chamber of Commerce (HWCOC) Board of Directors as chair of its Board of Directors, where he will be responsible for supporting the health and long-term vision of the organization. Mr. Ryland will also be receiving a proclamation from the City of Houston, presented by Council Member Thomas and Mayor Turner later this month.