Vol. 1, Issue 23 – 12.10.20
Happy Hanukkah to our Jewish residents in District F! Hanukkah commemorates the Maccabean Revolt in 164 B.C., where a small army of Jewish fighters defeated their oppressors and rededicated the Second Temple in Jerusalem.

The holiday is observed over eight days and is celebrated with a nightly lighting of the menorah, as well as fried foods and prayer. "The Festival of Lights" this year begins at sunset on December 10th and continues through December 18th.
The City of Houston's Rental Assistance Program is still accepting enrollment from landlords and renters. To receive up to $2,112 for past due rent for September, October and November, apply here.
If your landlord does not want to enroll in this program, visit this portal to enter your information.
The Centers for Disease Control and Prevention has issued a nationwide eviction moratorium, effective through December 31, 2020.
In order to be covered by this moratorium, you must sign and submit a declaration to your landlord. The moratorium and declaration are available here in English, Spanish, Vietnamese, Chinese, Arabic, Urdu, and French.
If the Rental Assistance Program does not cover the full amount that you owe to your landlord, please ask your landlord to enter into a payment plan. Templates are available here. For guidance on how to speak with your landlord about this topic, click here. For additional tenant resources, click here.
Texas Eviction Diversion Program (TEDP)
FREE Drive-Thru COVID-19 Testing at Crump Stadium
NO APPOINTMENT NEEDED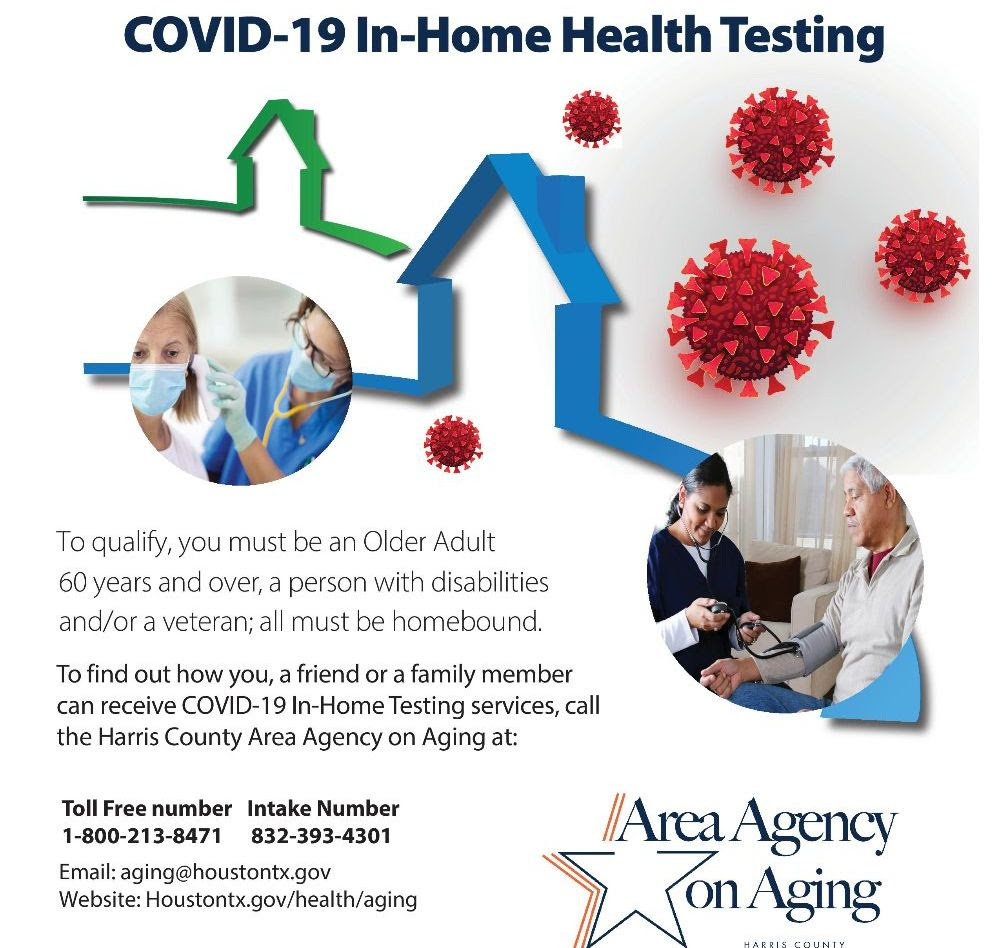 FREE In-Home COVID-19 Testing
Did you know that residents of Harris County are eligible for at-home testing for COVID-19? It's true! You can even schedule larger group testing for your church, neighborhood, or club. Just call 832-393-4301 or toll free 1-800-213-8471 to schedule a time, date, and location.
Mayor Turner's Health Equity Response (H.E.R.) Task Force is partnering with Lemond Kitchen, a local catering company, on a $2.2 million relief program to assist local restaurants and provide meals to Houstonians impacted by COVID-19. Zip codes in District F that qualify: 77036, 77072 and 77099.

Over 67,000 meals have been served to date. Register today for meal pickup through December 22nd. Para español, aplique aquí.
Mayor Turner's Health Equity Response (H.E.R.) Task Force has partnered with Comcast to provide internet access to approximately 5,000 qualifying families in need. This agreement will ensure qualifying applicants can continue to stay connected to the Internet for education, work, and personal health reasons for one calendar year. For information on how to apply, click here.
The next virtual Livable Places Action Committee meeting will take place in January. During this meeting, the Committee will review existing Residential Buffering requirements and consider ideas to better resolve the negative effects some tall structures may have on neighborhoods.

To better understand how this development can affect neighborhoods in Houston, the Planning Department has created an interactive activity inviting the public to drop a pin on the map tool, upload photos, and answer a few short questions about tall structures in their community. This map tool provides a platform for residents to provide comments and direct our attention to specific circumstances. These comments will be compiled and presented to the Committee in January. The more information we receive from the public, the better our proposals will be!
Council District Service Fund (CDSF) Project Updates
Please be advised that speed cushions will be installed in the Briarmeadow subdivision.

Construction began on December 7th and is expected to be completed by December 21st.
Please be advised that speed cushions will be installed in the Tanglewilde subdivision.

Construction is tentatively scheduled to begin on January 18th, 2021.
Capital Improvement Plan (CIP) Project Updates
Chelford City
Diversion Package #1
Westpark has reopened to four divided lanes at West Houston Center, the same as its previous configuration. Please exercise caution, particularly when headed eastbound on Westpark as there have been a few close accidents due to drivers not being aware of the change, turning onto the wrong side of Westpark.
West Houston Center continues to be closed on the Northbound side and traffic is still down to one lane in each direction. Left turns are possible from West Houston Center onto Westpark. There is still construction work being done here. ETA of completion of West Houston Center work is 3-4 months.
S. Dairy Ashford will remain fully open until the work is complete on West Houston Center,weather permitting. When West Houston Center is reopened, lanes on S. Dairy Ashford will be shut down somewhat. As soon as more updates are available, we will provide them.
For FAQs and more information on the project, click here.
Alief Neighborhood Center
To view November's progress report, click
here
.
Briarmeadow Paving and Drainage – Progress Meeting #6
For updates on this CIP project in the Briarmeadow subdivision, please click on the image to view the progress meeting.
For FAQs and the project area map, click here.
W Bellfort Paving and Drainage – Progress Meeting #3
For updates on this CIP project along W Bellfort Ave, please click on the image to view the progress meeting.
For FAQs and the project area map, click here.
Anti-Litter Pickers
Our office will be distributing anti-litter pickers to assist with cleaning up our community. To request pickers, please click on the image and fill out the form.
CM Thomas Council Pop-Off Comments – 12.09.20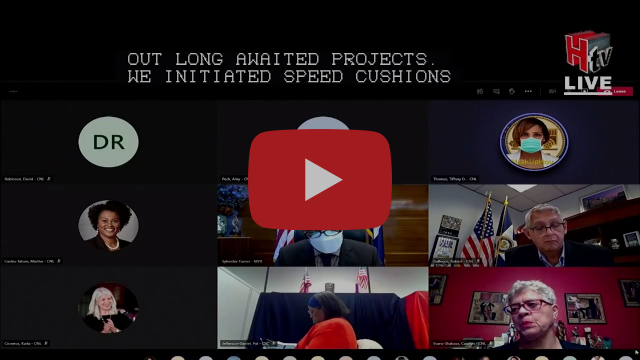 Redeployment
Please note: on the following days, we will be delayed in response due to redeployment at City of Houston facilities.
Long Nguyen
Monday, Dec 14th
Tuesday, Dec 15th
Monday, Dec 21st
Idalid "Idi" Navarro
Tuesday, Dec 15th
Friday, Dec 18th
Ongoing: WHAM Holiday Toy and Blanket Drive
Registration for the Christmas meal program will end Friday, December 10th.
Register to receive WHAM programs by emailing
ClientServices@WHAMministries.org
WHAM Christmas Food and Stuffed Animal Giveaway
NOMINATIONS FOR NAMING PORTIONS OF FACILITIES
IN ALIEF INDEPENDENT SCHOOL DISTRICT
Alief ISD Board Policy CW (Local) specifies that the naming process of facilities includes the process for taking nominations for the naming of the facility if the Board of Trustees desires to name a structure. The athletic areas that have been nominated for naming are: Alief Taylor High School Fieldhouse – Adam Marin Fieldhouse; Chris Hardeman Fieldhouse If there is a nomination of a name for these athletic areas you wish to have considered, please send the name of the person you wish to nominate and list the reasons why the Board should consider that nomination. Send your nominations to
craig.eichhorn@aliefisd.net
by January 4, 2021. The nominations will be considered by the Board of Trustees at a subsequent meeting after the deadline.
Our updated positivity rate is now at 8.8%. Please limit holiday gatherings, wash your hands, wear a mask, and get tested. #BetterTogether #ProtectTheH