Vol. 1, Issue 19 – 11.12.20
District F Youth-Led Conference
11.07.20
We are happy to report that the District F Youth-Led Conference was an overwhelming success. With the help of our fantastic speakers and sponsors, we empowered our youth leaders to steer the conversation on public safety reform and thoroughly examine solutions. Thank you to everyone who attended, participated, and assisted us with this first-of-its-kind event.
Alief Neighborhood Center
Groundbreaking Ceremony
11.10.20
The City of Houston's Rental Assistance Program is still accepting enrollment from landlords and renters. To receive up to $2,112 for past due rent for September, October and November, apply here.
If your landlord does not want to enroll in this program, visit this portal to enter your information.
The Centers for Disease Control and Prevention has issued a nationwide eviction moratorium, effective through December 31, 2020.
In order to be covered by this moratorium, you must sign and submit a declaration to your landlord. The moratorium and declaration are available here in English, Spanish, Vietnamese, Chinese, Arabic, Urdu, and French.
If the Rental Assistance Program does not cover the full amount that you owe to your landlord, please ask your landlord to enter into a payment plan. Templates are available here. For guidance on how to speak with your landlord about this topic, click here. For additional tenant resources, click here.
Texas Eviction Diversion Program (TEDP)
FREE COVID-19 Testing at Crump Stadium extended through November 30th
844-778-2455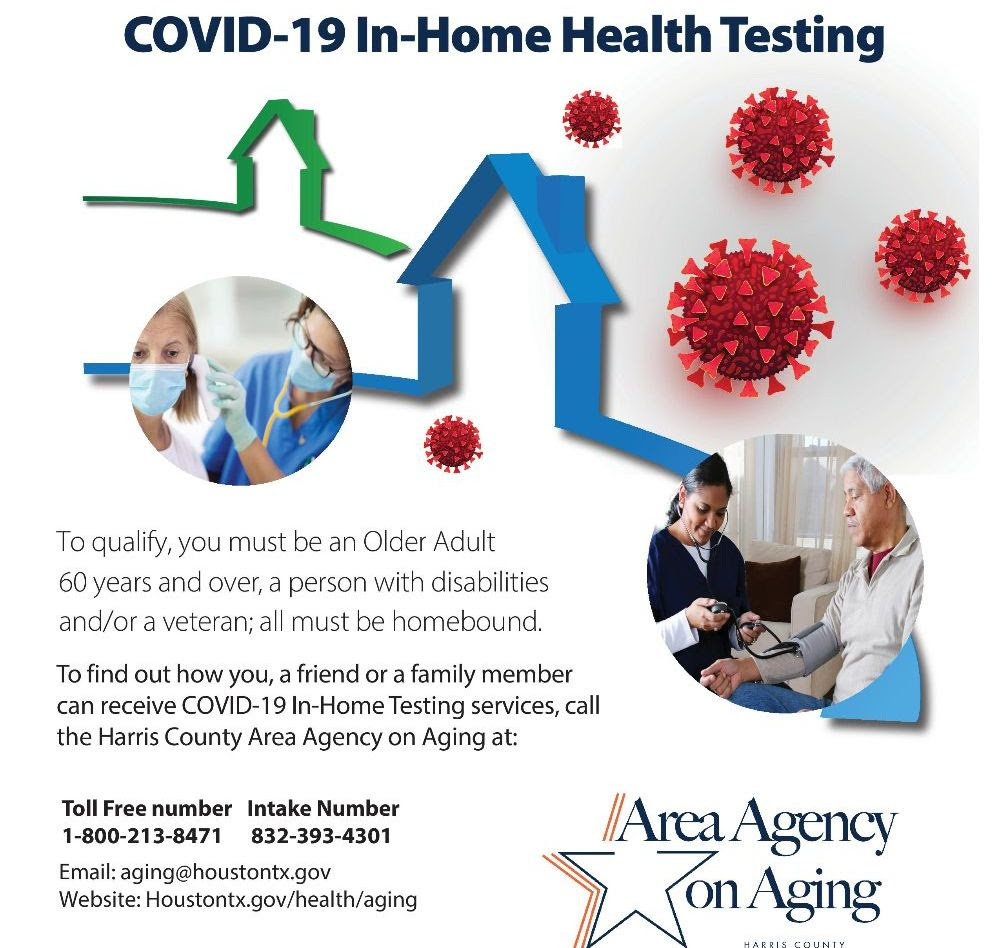 FREE In-Home COVID-19 Testing
Did you know that residents of Harris County are eligible for at-home testing for COVID-19? It's true! You can even schedule larger group testing for your church, neighborhood, or club. Just call 832-393-4301 or toll free 1-800-213-8471 to schedule a time, date, and location.
The Pedestrian Access Review (PAR) Program is administered by the Mayor's Office for People with Disabilities (MOPD). Sidewalks and curb cut/ramps are provided to improve mobility and sidewalk accessibility for people with disabilities.

Here are updates on projects in District F:

In Review
3126 Hollow Creek Dr
11531 Dunfield Ln
In Construction
12707 Villawood
12810 Braewood Glen
7503 Summer Glen Ln
Completed Projects
For more information on how to apply for sidewalks and ramps, click here.
Mayor Turner has announced a new relief program for musicians and music venues that have been adversely impacted by the COVID-19 pandemic. The City of Houston's Musicians and Music Venues Economic Relief Program is being funded with $3 million of the City's allocated CARES Act 2020 funds.
Musicians will be eligible for up to $5,000 in relief funding, and music venues will be eligible for up to $50,000 or $100,000, depending on budget size. For more information, review the press release.
Redeployment
Please note: on the following days, we will be delayed in response due to redeployment at City of Houston facilities.
Long Nguyen
Friday, Nov 20th
Monday, Nov 30th
Monday, Dec 7th
Monday, Dec 14th
Tuesday, Dec 15th
Monday, Dec 21st
Na"Shon Edwards
Idalid "Idi" Navarro
Thursday, Dec 3rd
Tuesday, Dec 15th
Friday, Dec 18th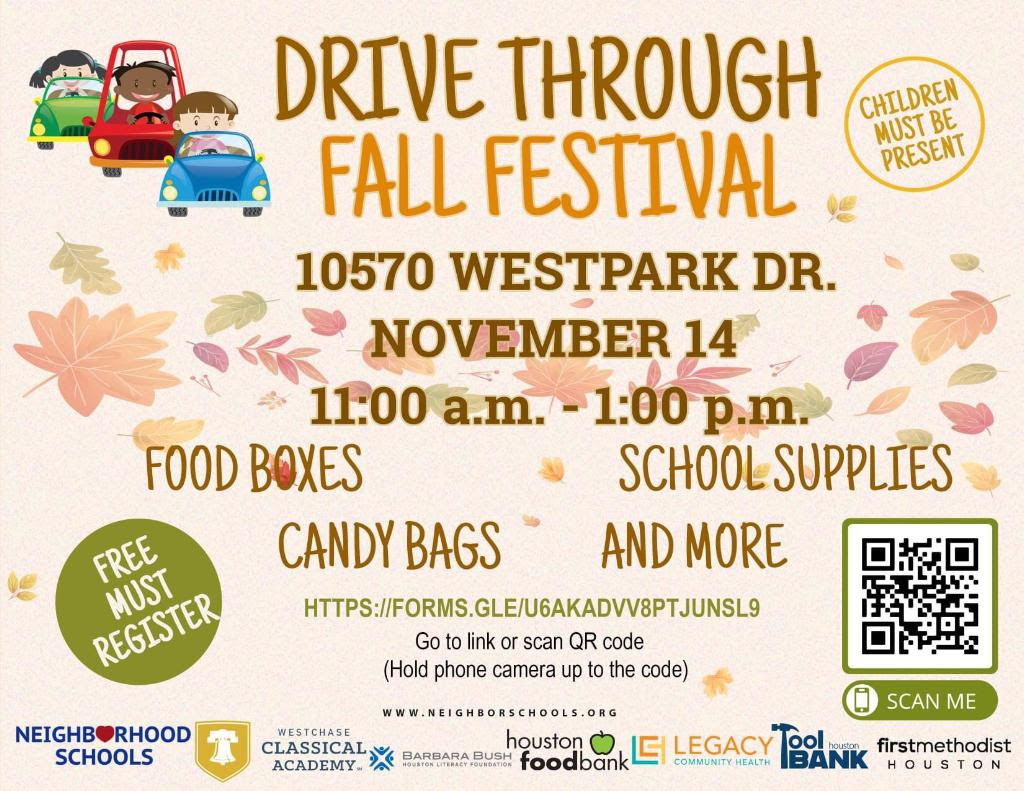 Drive Through Fall Festival at First Methodist Houston
Saturday, Nov 14
11am-1pm
10570 Westpark Dr
Food Distribution at Wilcrest Baptist Church
Saturday, Nov 14
8am-12pm
10800 Sharpview Dr, 77072
Drive-Thru Food Distribution
Saturday, November 14
11am-12pm
Tzu Chi Foundation
6200 Corporate Dr, 77036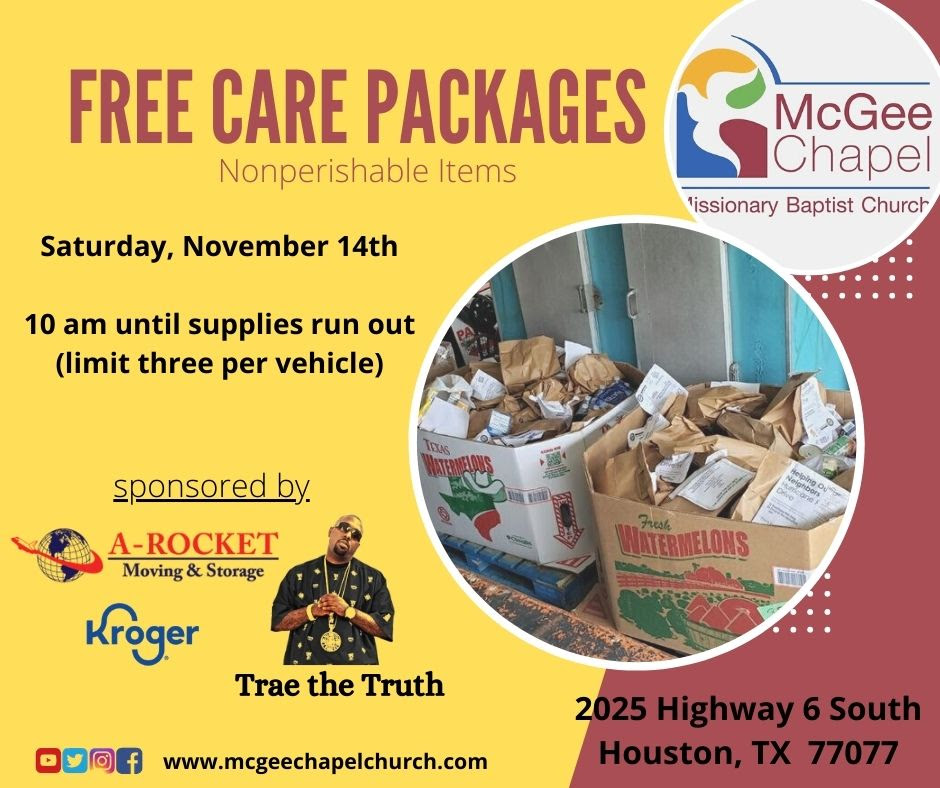 Free Care Packages @
McGee Chapel
Saturday, November 14
10am until supplies run out
2025 S Highway 6, 77077
Super Neighborhood 17 Meeting
Tuesday, November 17th – 7PM
Join Zoom Meeting
Meeting ID: 829 4876 6879
Passcode: 466877
Dial in on Phone:
346-248-7799

Ongoing: WHAM Holiday Toy and Blanket Drive
The
Planning and Development Department's Livable Places Action Committee
meets monthly and will focus on encouraging the development and preservation of affordable, quality housing for all. We encourage Houstonians to attend the meetings and give input on changes to the City's residential development codes, rules and regulations via the department's public engagement platform
LetsTalkHouston.com
.
Rules:
– All participants must keep their device(s) mute at all times as a courtesy for the speaker.
– If you do not wish to reveal yourself, your name/email must be shown on your screen or you will not be able to participate.
– Do not have a blank screen.
– If you have a question during the meeting, please utilize the CHATROOM and type your question in the comment section and we will answer your question if time permits.
Food Drive @ Good News Church
Saturday, Nov 21
2pm-5pm
8400 Boone Rd
SPANISH FLYER
Winter Wonderland Drive-Thru Food Fair
Save The Date:
Saturday, Dec 12