Vol. 1, Issue 18 – 11.05.20
The deadline to register for our Youth-Led Conference is 5PM TODAY!
We need YOUR VOICE to help shape the future of PUBLIC SAFETY REFORM. Register at bit.ly/DISTRICTFYC.
Conference attendees will receive swag bags including t-shirts. We encourage you to wear them on event day! Information about Friday's pickup location will be provided automatically to those who register.
Chelford City Diversion Package #1
Project #1 (on Westpark Dr)
Current: Westpark & W Houston Center Blvd

A shaft (large unfinished hole) on the side of the road is expected to be filled by the end of November.
A manhole is being installed

Upcoming: Westpark & S Dairy Ashford

Lane closures will be held off until work at W Houston Center Blvd is completed and lanes open up
Westbound (Westpark): two-way traffic, on the north side of the road
Eastbound (Westpark): two-way traffic on the north side of the road
Northbound (Dairy Ashford): Restricted to ONE lane (one lane each direction) on the east side of the road; opens up to two northbound lanes after the intersection
Southbound (Dairy Ashford): Restricted to ONE lane at the intersection; transition to ONE lane through the intersection, to the east side of the road with two-way traffic (one lane each direction).
Construction at this intersection will last approximately 4 months. It is advised that you plan an alternate route for your commute.

Upcoming: Westpark & Shadowbriar

A shaft is required on the northbound lanes of Shadowbriar at Westpark
The southbound lane (west side) onto Westpark will have two-way traffic, one lane in each direction, open at all times.
This work will begin from 11/8/20 thru 3/22/20.
The southside lanes of Shadowbriar (south of Westpark) will retain 2 lanes entering from Westpark, and 2 lanes exiting onto Westpark.
The City of Houston's Rental Assistance Program is still accepting enrollment from landlords and renters. To receive up to $2,112 for past due rent for September, October and November, apply here.
If your landlord does not want to enroll in this program, visit this portal to enter your information.
The Centers for Disease Control and Prevention has issued a nationwide eviction moratorium, effective through December 31, 2020.
In order to be covered by this moratorium, you must sign and submit a declaration to your landlord. The moratorium and declaration are available here in English, Spanish, Vietnamese, Chinese, Arabic, Urdu, and French.
If the Rental Assistance Program does not cover the full amount that you owe to your landlord, please ask your landlord to enter into a payment plan. Templates are available here. For guidance on how to speak with your landlord about this topic, click here. For additional tenant resources, click here.
Texas Eviction Diversion Program (TEDP)
FREE COVID-19 Testing at Crump Stadium extended through November 30th
844-778-2455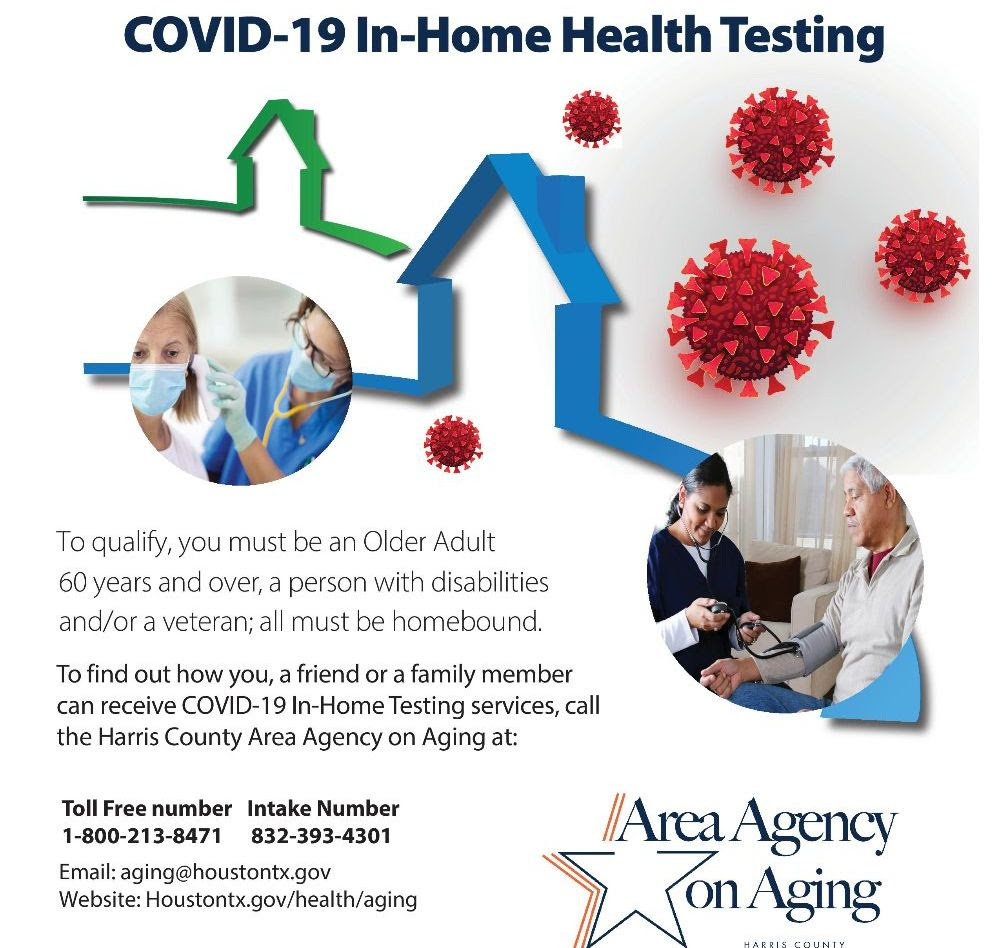 FREE In-Home COVID-19 Testing
To qualify, you must be an adult over 60, a person with a disability, or a veteran; all must be homebound
Call 1-800-213-8471 or email: aging@houstontx.gov
Please be advised of the upcoming speed cushion construction in the Tanglewilde subdivision, funded by our office's Council District Service Fund. When the expected construction timeline is made available, we will provide an update.
Collins Elementary SPARK Park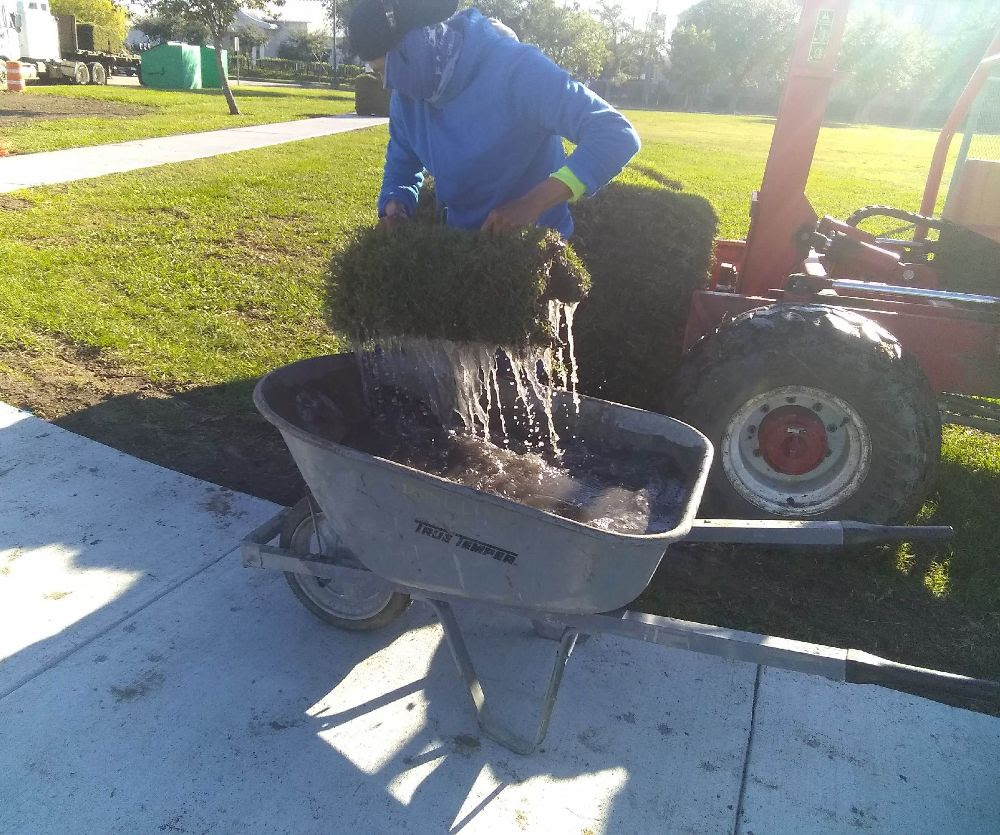 Funded through our office's Council District Service Fund, a new concrete trail has been installed by the SPARK School Park Program at Collins Elementary!
New playground equipment will be installed before Thanksgiving.
Thank you to Executive Director Kathleen Ownby and everyone at SPARK.
Alief Super Neighborhood Tree Trimming
Thank you to Barbara Quattro and the volunteers from this past Sundays's tree trimming event along Kirkwood!
Neatly trimmed trees on our esplanades contribute to public safety, as drivers' field of vision is improved.
Mayor Turner has announced a new relief program for musicians and music venues that have been adversely impacted by the COVID-19 pandemic. The City of Houston's Musicians and Music Venues Economic Relief Program is being funded with $3 million of the City's allocated CARES Act 2020 funds.
Musicians will be eligible for up to $5,000 in relief funding, and music venues will be eligible for up to $50,000 or $100,000, depending on budget size. For more information, review the press release.
Congratulations to Hastings graduate Christian Menefee for being elected as the youngest and first African-American Harris County Attorney! #AliefProud
SBA: National Veterans Small Business Week
November 2nd – 6th
For more information,
click on the image.
District F Virtual Youth-Led Conference: Our Community. Our Public Safety.
Saturday, November 7th
9AM – 2PM
Keynote Speaker:
Congressman Joaquin Castro
DEADLINE TO REGISTER IS TODAY AT 5PM!
bit.ly/DISTRICTFYC
Super Neighborhood 17 Meeting
NEW DATE:
Tuesday, November 17th – 7PM

Ongoing: WHAM Holiday Toy and Blanket Drive
WORK IT
Director: Laura Terruso
Cast: Sabrina Carpenter, Liza Koshy, Keiynan Lonsdale, Michelle Buteau, and Jordan Fisher
Summary: A straight-A high student scrambles to become a hip-hop dancer for her college application in this Netflix dance movie that pays homage to the genre.Why You Should See It
A fun, coming-of-age, jukebox dance comedy written by District A Council Member Amy Peck's sister, Alison Peck!
Take a break from the election and watch something that will put a smile on your face, and more than likely make your feet move.
Where to See It
Our updated positivity rate remains at 6.7%, still a full point higher than our rate from a month ago. Wash your hands, wear a mask, and get tested. #BetterTogether #ProtectTheH
The Houston Health Department has launched its mental health helpline: 713-999-9442.
Yesterday, City Council convened virtually for a Consolidated Session due to Election Day.

Item #2 – METRO FIRE APPARATUS SPECIALISTS, INC – $9,228,234.00, SIDDONS-MARTIN EMERGENCY GROUP – $193,169.00, CHASTANG ENTERPRISES – CHASTANG FORD – $283,824.00 for Purchase of Firefighting Trucks through the Interlocal Agreement for Cooperative Purchasing with the Houston-Galveston Area Council for the Fleet Management Department on behalf of the Houston Fire Department – $9,705,227.00 – Fire Consolidated Construction Fund

Item #3 – CHASTANG ENTERPRISES-HOUSTON LLC dba CHASTANG FORD – $3,205,373.00, KYRISH TRUCK – $102,870.00, RUSH TRUCK CENTERS OF TEXAS, LP – $5,461,139.00 and HOUSTON FREIGHTLINER, INC – $1,998,924.55 for Purchase of Medium and Heavy-Duty Cab & Chassis and Truck Bodies through the Interlocal Agreement for Cooperative Purchasing with the Houston-Galveston Area Council for the Fleet Management Department on behalf of Various Departments – $10,768,306.55 – Enterprise, Equipment Acquisition Consolidated and Other Funds

Item #4 – MD HELICOPTERS, INC for approval of spending authority for purchase of Professional Services for Helicopter Pilot and Mechanical Flight Training Services for the Houston Police Department – $72,874.00 – Police Special Services Fund

Item #8 – ORDINANCE amending Ordinance No. 2020-393, as amended, to increase the maximum contract amount for contract between City of Houston and BAKERRIPLEY, INC for administration and related services for the Housing and Community Development Department in connection with the City's Rental Assistance Program for individuals who have been affected by COVID-19; delegating authority to the Mayor or hi