Vol. 1, Issue 17 – 10.29.20
We are 9 days away from the District F Youth-Led Conference!
Join us and our dynamic speakers—Congressman Joaquin Castro, Black Lives Matter, ACLU, Houston Police, National Urban League of Young Professionals, and many more—by registering today: bit.ly/DISTRICTFYC. Do NOT miss out on the opportunity to collaborate on bringing solutions to the table!
For Breast Cancer Awareness Month, our office interviewed Karen Eubanks Jackson, the founder & CEO of Sisters Network Inc., a non-profit that offers a wealth of resources and support for breast cancer survivors. Ms. Jackson, herself, is a 4-time breast cancer survivor. We also interviewed District F resident, Jo Walton, who illuminated us on the experience of having a family member battling with breast cancer. Please click on the image above or here to view this highly informational video. The trailer is also available here.
This Halloween, avoid large groups where social distancing is difficult. Outdoor activities are preferred, but everyone should still wear a mask and stay six feet apart. Shorter activities are safer than longer ones.

Este Halloween, evita los grupos grandes donde el distanciamiento social es difícil. Se prefieren las actividades al aire libre, pero todos deben usar una máscara y mantenerse separados por dos metros. Las actividades más cortas son más seguras que las más largas.
Alief Neighborhood Center

We have received our first two construction reports from EYP and Manhattan Construction! Click on the image to view September and October's reports.
The groundbreaking ceremony is in the process of being scheduled with the Mayor's Office. As soon as we receive the confirmed date, we will make an announcement.
W Bellfort Paving and Drainage
(between Wilcrest and SW Fwy)

Click on the video to view the Progress Meeting that took place on October 26th. For more information on this project, including a map, timeline, and FAQs, click
here.
Chelford City Diversion Package #1
Project #1
A shaft (large unfinished hole) on the side of the road at the Westpark and W Houston Center Blvd intersection is expected to be filled by the end of November.
The following was previously scheduled for October 23rd but has been postponed; as soon as this is rescheduled to go into effect, we will inform you:
Construction on Westpark is shifting west to S Dairy Ashford

Westbound (Westpark): two-way traffic, on the north side of the road
Eastbound (Westpark): two-way traffic on the north side of the road
Northbound (Dairy Ashford): Restricted to ONE lane (one lane each direction) on the east side of the road; opens up to two northbound lanes after the intersection
Southbound (Dairy Ashford): Restricted to ONE lane at the intersection; transition to ONE lane through the intersection, to the east side of the road with two-way traffic (one lane each direction).
Construction at this intersection will last approximately 4 months. It is advised that you plan an alternate route for your commute.
Chelford City
Diversion Package #1
Project #2
Implementation of a wastewater line to plan phased consolidation of facilities (lift stations).
Low impact project that runs along an easement and will produce minimal disruption
Expected to last through Spring 2022
For the project map, timeline, and FAQs, click on the image.
Small businesses are having a tough time. If you think a business needs help, they need help. Tell them about Bounce Back Westchase. Mention that they will get FREE advertising to 20,000 potential customers every week. To view specials that are being offered by businesses this week (good through October 30th), click here.

Featured Specials:
Fun Fab Photo Booths and DJs – $50 off 1st booking. $100 off Booth & DJ booking
Torchy's Tacos – Free ½ queso and chips with purchase
Sugar Rush Bakery – FREE cupcake with purchase of 4 cupcakes
METRO is offering free round-trip rides to the polls on Oct. 26-29th, and Nov. 3rd. For more information, click on the image.
LINK Houston is offering
METRO passes to voters for non "ride free" days to get to the polls
. For the flyer containing more information, click on the image. For the Spanish flyer, click
here
.
The City of Houston's Rental Assistance Program is still accepting enrollment from landlords and renters. To receive up to $2,112 for past due rent, apply here.
If your landlord does not want to enroll in this program, visit this portal to enter your information.
Tenants that need to request assistance for past due rent of September and October will be able to do so at the end of October. Please check back then.
The Centers for Disease Control and Prevention has issued a nationwide eviction moratorium, effective through December 31, 2020.
In order to be covered by this moratorium, you must sign and submit a declaration to your landlord. The moratorium and declaration are available here in English, Spanish, Vietnamese, Chinese, Arabic, Urdu, and French.
If the Rental Assistance Program does not cover the full amount that you owe to your landlord, please ask your landlord to enter into a payment plan. Templates are available here. For guidance on how to speak with your landlord about this topic, click here. For additional tenant resources, click here.
Texas Eviction Diversion Program (TEDP)

FREE COVID-19 Testing at Crump Stadium extended through November 30th
844-778-2455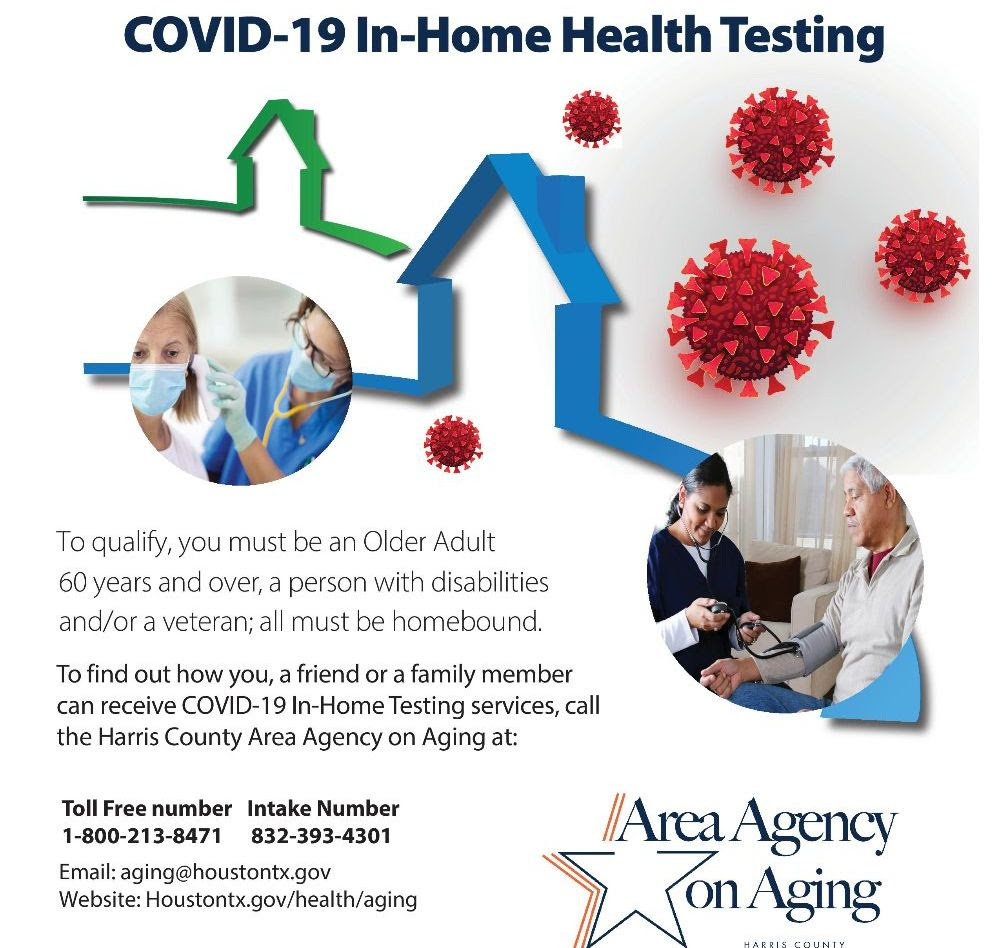 FREE In-Home COVID-19 Testing
To qualify, you must be an adult over 60, a person with a disability, or a veteran; all must be homebound
Call 1-800-213-8471 or email: aging@houstontx.gov
Briarmeadow NTMP

Please be advised of the upcoming speed cushion construction in the Briarmeadow subdivision. Funded through our office's Council District Service Fund, cushions will be installed along Meadowcroft Dr. When the expected construction timeline is made available, we will provide an update.
Alief Super Neighborhood
Meeting – 10.27.20

In case you missed it, click on the image above to view the recording of the meeting. The agenda included Council Member Sallie Alcorn providing updates on the Name That Drain contest, crime statistics from Ofc. Whitaker and Cmdr. Angelo, a presentation on the Protect Our Pipes campaign from Public Works' Sarah Robinson, and updates from the District F office.
The Protect Our Pipes pdf can be found here. The Cooking Oil Recycling Program pdf can be found here.
Houston Experiences

Houston First is excited to invite you to learn more about some of our programs, initiatives, and deals to encourage residents and visitors to safely experience and explore our great city. Whether it's the community-wide Houston Clean Campaign, Houston Experience Marketplace, our Staycation Campaign, or becoming a Houston Insider, everyone can find a way to connect with and support our hometown. Click on the image to learn more.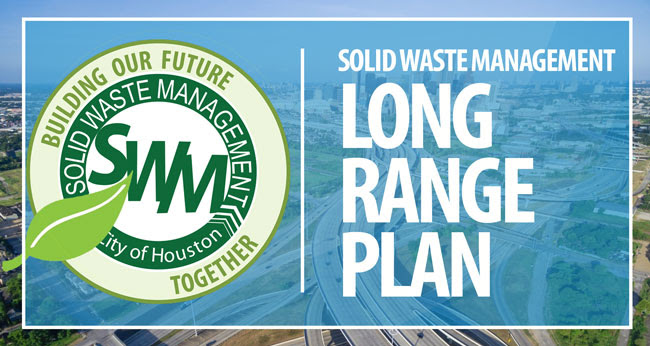 The Solid Waste Department is asking for your input as part of their
long-range solid waste management planning process
. The input you can provide is important, valuable and will help the City create a plan that will improve the solid waste services provided; that protects Houston's environment and contributes to making our community stronger. Please take the
survey
by October 31st. For more information on this plan, click
here
.
The City of Houston's "Don't Let Houston Go To Waste" anti-litter campaign has kicked off! Please help us identify areas of waste: districtf@houstontx.gov
Please be advised of a fatal shooting at this apartment on Synott Rd that occurred around 10pm Wednesday evening. To report a tip, please call 713.222.8477 or click
here
.
Harold Lloyd Preston
June 28, 1955 – October 20, 2020

Today, we mourned as Houston Police Sgt. Harold Preston was laid to rest. He served our City for over 4 decades with impeccable honor, courage, and bravery. A kind soul through and through, since his death in the line of duty we have heard many fond memories recounted by his colleagues and the citizens he has protected. We thank him for his service and send our deepest condolences to his family and loved ones.
LAST DAY FOR EARLY VOTING:
FRIDAY, OCTOBER 30TH
ELECTION DAY:
TUESDAY, NOVEMBER 3RD
Voting HoursDrive-Thru Location:
HCC Alief-Bissonnet
13803 Bissonnet St, 77083
For what to expect at drive-thru locations, click on the video.
24hr Non Drive-Thru Location:
Tracy Gee Community Center
3599 Westcenter Dr, 77042